THE WORLD'S ONLY TECHNOLOGY THAT AUTOMATES THE DIRECT IO PROCESS - WITHOUT THE MIDDLEMEN.

IMPROVE OPERATIONAL
EFFICIENCY.
Automate the RFP, IO, trafficking, and reporting processes and spend more time creating exceptional campaigns.

GENERATE MORE
REVENUE.
Sell your brand-safe, guaranteed media through a direct connection, eliminating unnecessary and opaque tech fees.

IMPROVE SAFETY,
TRANSPARENCY, AND CONTROL.
Make real-time performance optimizations, accurately forecast revenue, and control the ads that run on your properties.

STRENGTHEN AND SCALE
YOUR TRUSTED RELATIONSHIPS.
Connect and collaborate with the world's biggest brands seeking guaranteed, premium inventory, in one simple interface.
KEY BENEFITS.
Experience the benefits of a direct relationship with the automation of data-driven selling.
Connect to buyers - opt your inventory into the marketplace and make it available to buyers via the Adslot marketplace
Pricing control - stay in control of pricing by only accepting orders at a price point that works for you. The platform allows for negotiations on price and will only execute if you approve.
Inventory control – stay in control of how much inventory you allow buyers to see in order to forecast and reserve media.
Planning workflow - propose and negotiate with buyers in advance of trading with our in-platform RFP set up and negotiation capability
Integrated ad products - setup your ad inventory and connect it directly to your ad server. Streamlined operations means approval in Adslot flows all the way through to the ad server
Creative approval - handle your order and creative approvals separately. Take orders in advance and approve creative later once submitted by the advertiser.
Advanced targeting options - make targeting available in the ad server a configurable setting for your inventory. Supporting Geo, Key Value, Audience and Technology targeting
Team management - rely on our white-glove, dedicated Client Success team to support you 24x7
On platform chat – remove the need for multiple emails and have more cohesive team communications.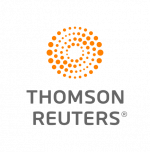 "Adslot is an important partner for Thomson Reuters, helping us facilitate the booking process with many clients with independent and major agencies. An ergonomic platform and great customer support have been key to making our relationship successful."
-Guillaume Pérlé, Head of Programmatic EMEA, Thomson Reuters